Who doesn't love free stuff?  I have been discovering that there are tons of giveaways on blogs out there, so I thought I would share a few.  First of all,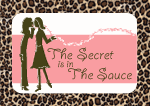 They do lots of giveaways, and they also like to share about other bloggers who are having giveaways. Their current prize is Apple 4G iPod Nano in Silver! So head there and check it out. Their blog is all about supporting one another by commenting on blogs.
Next head to

From what I have seen, every Friday they list some freebies they have found on the web, or that fellow bloggers are giving away. They have a fun site with lots of great info for the "earthy mommy, brainy mommy, crafty mommy, hip mommy, etc." It's a fun one to check out.
There are so many fun blogs out there, and I admit, I like to spend some of my quiet mommy time checking out what other people are up to. It's almost like people watching at the mall, except you get to read a little about what they are thinking.